Donating Hair for a Cause
It can never be said that helping others is a bad thing.
There are many people looking for ways to "stimulate the economy" with their refunds. Sony, RCA, Dell, GM, Ford, and many other companies are anxiously waiting for our refunds to arrive. There are also a few forgotten uses for this money, and many of these can be far more rewarding than anything we could put on a shelf.
My choice for charities this year is "Children with Hair Loss" (CWHL).
As you can see from the rather uncommon picture of me with my hair down, I had a unique ability to help out this charity in more ways than one. If you check the Children With Hair Loss website, you will most likely agree that they are a charity with a very good cause. Millions of children suffer from hair loss due to natural causes such as Alopecia Areata, Tinea Capitis, or Telogen Effluvium, or from accidental or incidental causes such as burns or chemotherapy. This problem may not be fatal for children, but it DOES affect their life in a very negative way, and creating and fitting wigs is a labor intensive, and rather expensive, process that many families cannot afford.
There are many charities which are dedicatated to this cause, and there are many ways to help the charities which have taken the challenge. One (as pictured here) is to make a hair donation. This (rather painful) donation of an average of twenty one inches, should go a long way toward helping a child in need. Hair donation can be a very rewarding way of helping out, especially for children, who cannot write a check, or man a phone. Hair donation, however, is not the only way to help. All of the hair donation causes need volunteers. You can make calls, organize drives, volunteer to help cut, or just make a simple financial donation. Hair donations help, but money donations can also go a long way toward defraying the high cost of what they do.
This is the reason a am writing this post today, and the reason for my pictures. As I said at the beginning of this post, there are a lot of us out there looking for a way to spend our refunds this year. Why not make a worthwhile donation with some of the money that you receive? You may find that it the most rewarding use of that hard-earned money!
as a closing note, I would like to Thank Fantastic Sams for their help, and for their permission to use the camera in there salon. they were very helpful, and very supportive.
Posts
---
Remember Aaron
Aaron Swartz spent his life, a brilliant but short burst of light, pursuing his dream of the free and open flow of information. Remember his contribution to our lives by making this dream a reality.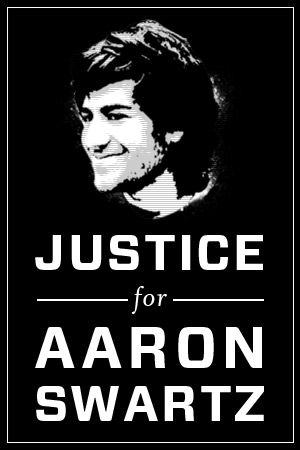 ---
IPv6 Information